Medicare Insurance Plans
Independent Brokerage
Medicare Supplement Plans, Medicare Advantage Plans, Prescription Drug Plans
Health Insurance
No Consultation Fees… Ever!
Most Applicants qualify for advanced premium tax credits.
Many qualify for a FREE plan.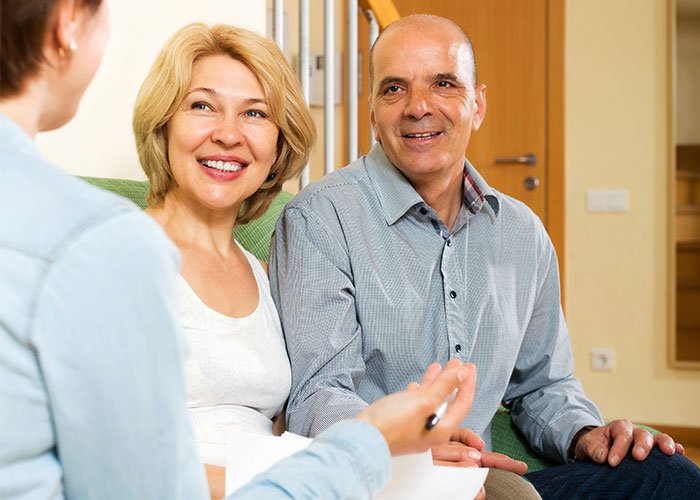 Shawn E Brown Insurance is a full service, Independent Brokerage that specializes in Medicare Plan Options and Individual Health Insurance Plans.  Our corporate office is in Daytona Beach, Florida.  Our satellite offices in Florida include Melbourne, Lake Mary, Kissimmee, Cocoa Beach, Orlando, Jacksonville, West Palm Beach, Tampa, Fort Myers, and Bradenton.  We also have satellite offices in Charleston and Hilton Head, SC and Savannah, GA.  Our business model has always been built upon transparency, honesty, and efficiency.  Although we work with every major Insurance Provider that offers plans within our geographic areas, we have no allegiance to, and therefore no bias towards any Carrier.  We do not consider our services to be "sales".  Our driving focus is to be an active navigator, utilizing our years of experience to help you to determine which plan is the best option for your current needs and budget.  We are relationship brokers.  We do not write your business and disappear.  Healthcare has become a tumultuous landscape, with many working parts creating opportunities for errors.  As your broker, we remain by your side throughout our relationship.  You don't ever have to sit on hold with a random customer service agent that doesn't take your best interests to heart, because we are always a phone call away.  Our clients are family, and we are blessed to have created many lasting partnerships with our clients and their loved ones.  We hope that you will give us an opportunity to welcome you as a part of the Shawn E Brown Insurance Family.
Updated 011/27/2023
Fast • Friendly • Affordable
Medicare Insurance
Licensed Medicare Supplement and Medicare Advantage Agents covering all counties in Florida, Georgia, and South Carolina. We offer a wide variety of plans from various companies including United Healthcare. Humana, Cigna, Health First Health Plans, Blue Cross, Devoted, Mutual of Omaha, United American and Many More.
Health Insurance
Licensed Health Insurance Agents covering all counties in Florida, Georgia, and South Carolina. As an independent insurance agency we offer a wide selection of the Nation's top Health Insurance Plans both on and off exchange, We represent Health First Health Plans, United Healthcare, Golden Rule, OSCAR, Ambetter, Cigna. Molina. Allstate. and many more!
Life Insurance
Licensed Independent Life Insurance Agents covering all counties in Florida, George, and South Carolina.  As an Independent Life Insurance Agency we offer plans from over 5o of America's Top Term and Whole Life Insurance companies. We even offer Business Life Insurance such as Key-Man and Buy-Sell Agreements.

I can't say enough great things about Shawn! Dealing with and finding the right insurance is a nightmare and so time consuming and often confusing. Shawn found my family affordable insurance within minutes. I couldn't believe how easy and effortless he made it. He answered all my questions and handled everything for us. He's very knowledgeable and i have had the best experience with him. Also really good at getting back to you right away. I can't thank you guys enough for all you do!!

Shawn has literally saved my life helping me get thru having continued health insurance the last 2 years. I'm lucky I found him…he's extremely courteous and nothing but helpful in this difficult process. Highly recommend him and Shawn E Brown insurance. Thank you Shawn!

If you are looking for health insurance Mark Hamm with Shawn E. Brown Insurance is the man to speak with. He followed up with me on every call / question I had. Most importantly, he got me the best insurance plan I have ever had and at an insanely cheap price. I was worried I wasn't going to be able to afford insurance this year and ended up with such a low price I can pay the cost for the year in one payment, that is how affordable my plan is. I cannot say enough, you won't regret giving Mark Hamm a call, totally worth it.

Shawn has been handling my health insurance for several years. I am always impressed with his knowledge and the ease with which he navigates the marketplace. He's exceptionally responsive, professional, efficient and it all gets handled with very little effort on my part. I can't recommend him enough.

He is so knowledgeable and explains everything so that you completely understand which Medicare plan is best for your needs. He has a large selection of insurance companies to pick from and will help you select the most economical company. I was so impressed!

Today I reached out to my old friend Shaun with some questions and was guided in the right direction as expected. My only regret is that I didn't reach out to Shaun sooner, but we all have busy lives and schedules. Our 10- minute phone call was very beneficial and I look forward to seeing and hanging with Shaun next Softball season!

These guys are amazing! I recently consulted with Joe on an individual insurance policy upon becoming self-employed. There were so many options and things to consider. Joe went above and beyond in helping me compare premiums, deductibles, benefits, providers and so much more. He truly acted as my advocate and had my best interests at heart, not his "commission." I cannot recommend Shawn E. Brown Insurance enough.

Joe DeCillis with Shawn Brown insurance is amazing. He got me coverage without difficulty for me and my son. He texted me personally to address my issues and when my eldest couldn't get coverage that wasn't a mortgage payment I called Joe and he took care of him. Hi highly recommend going with Shawn Brown insurance they are the best.

Shawn hooked me up with a great insurance plan I needed monthly injections that would have cost me $2,000 a month but with my great plan I pay nothing out-of-pocket thanks Shawn.

In October of 2018, my partner and I switched to Shawn E. Brown Insurance as our brokers for selecting health insurance. We worked closely with Joe de Cillis to evaluate a number of plans and to choose the ones that would match most closely with both of our needs.

Normally I hate dealing with insurance needs. However, Joe de Cillis was born to be an insurance agent. He changed my mind. Joe was very professional, very knowledgeable, and extremely helpful. Thank you Joe for all your help with insurance and passing on your local tips for the best of everything that the Daytona area has to offer. You made our move easier.

It was a pleasure and very easy to work with Shawn Brown Insurance. Pat helped me from start to finish and eased all the stress I was dealing with trying to find insurance after becoming jobless, she was very prompt with responding to all of my questions and was just overall wonderful.